Canada Collector
Hi John,
I finally got around to taking some pix of my collection for your collector's page... I'll send them over in different emails, use which ever you like. I started collecting about 6-7 years ago, not sure exactly when anymore. I was an SGA bobble collector, then I picked up my first vintage and I was hooked from the moment I first laid my eyes on him. Slowly I ended up selling the sga's, and now only collect vintage dolls.
Recently I started collecting the large size kail figurines too and I also have a near complete set of the CFL Kails. Some of my favorites would be my round base Mantle (not muscles version), the Warner Brothers Looney Tunes, and the Italian soccer (Naples) kissing pair.. I make all the shadow boxes myself, when I get close to completing a set I make the custom sized box. I still have one more to make for the CFL nodders when I get closer to completing the set. I'm not exactly sure what to do with the advertising ones, I'll need an extra large case for them. For my green base baseball set I collected all the mascots, then the two flat cap style nodders (Giants & Yankees), then filled the rest of the teams with black faces, then what ever teams were left with the regular white guys. I still have gaps to fill in some of the displays, but I'm getting there...talk soon!

Joe
Thanks Joe! Great collection and beautiful display cases. Well done.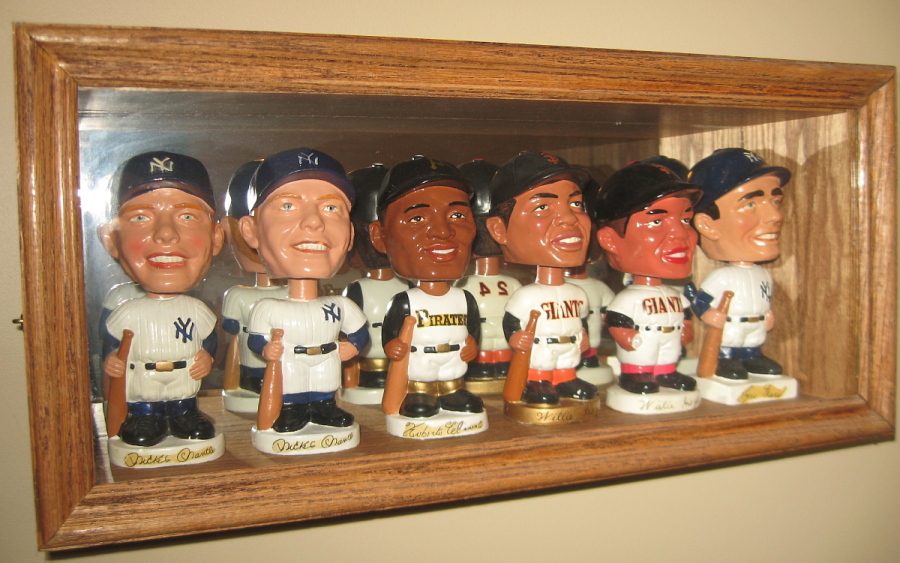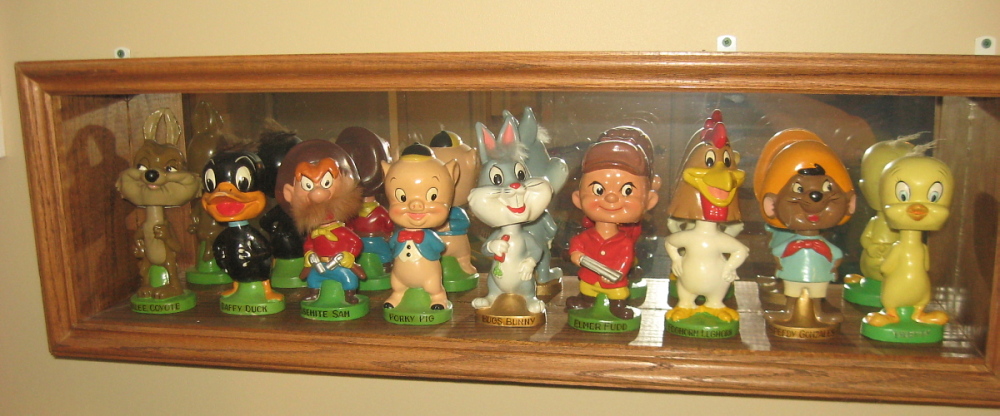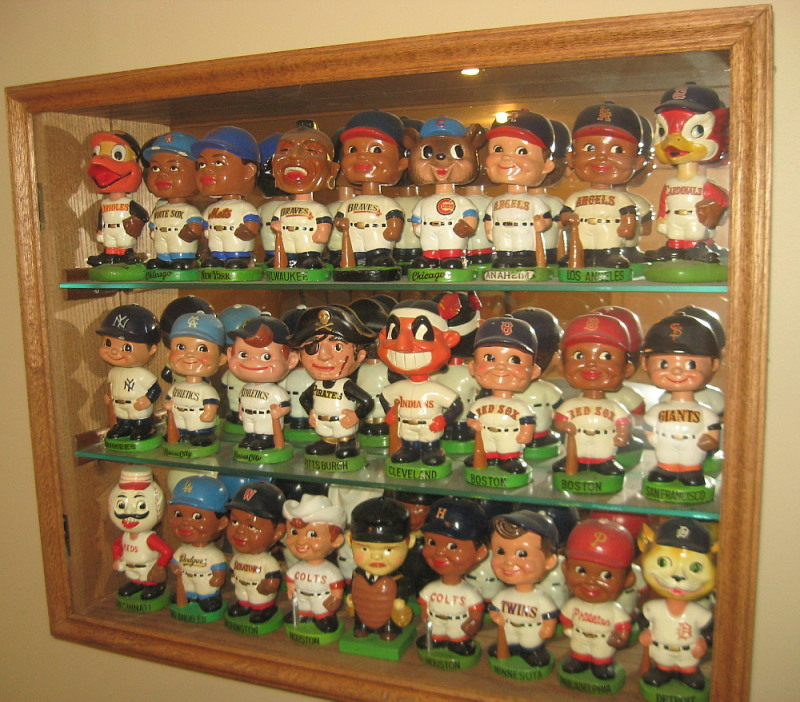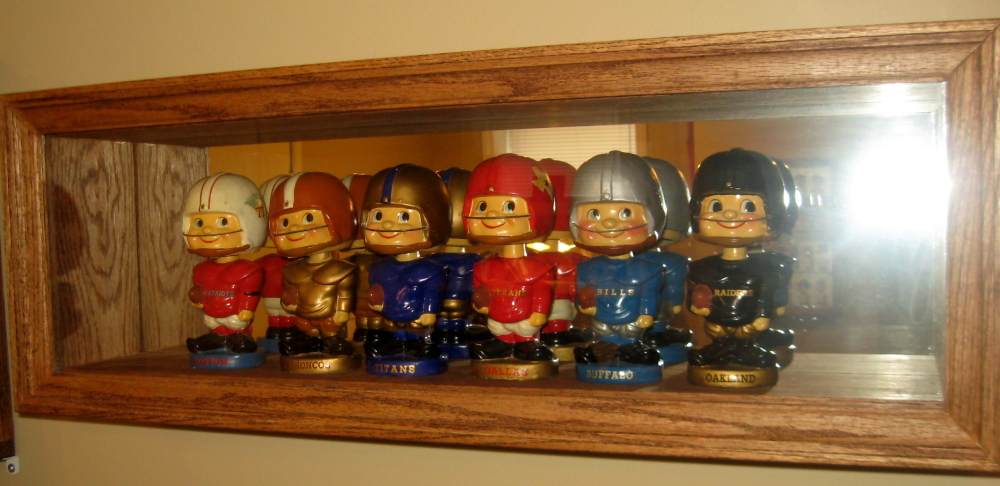 NY Collector
A longtime collector from New York sent me photos of his good looking collection. Many thanks for sharing!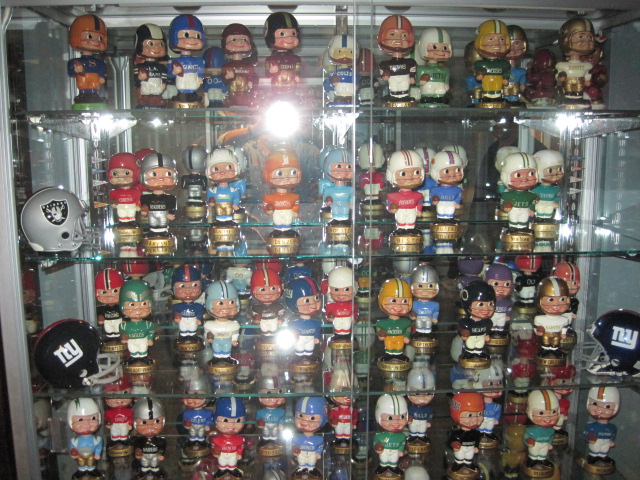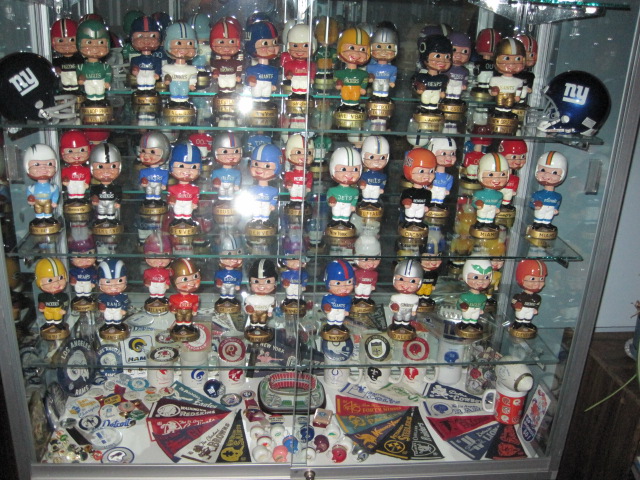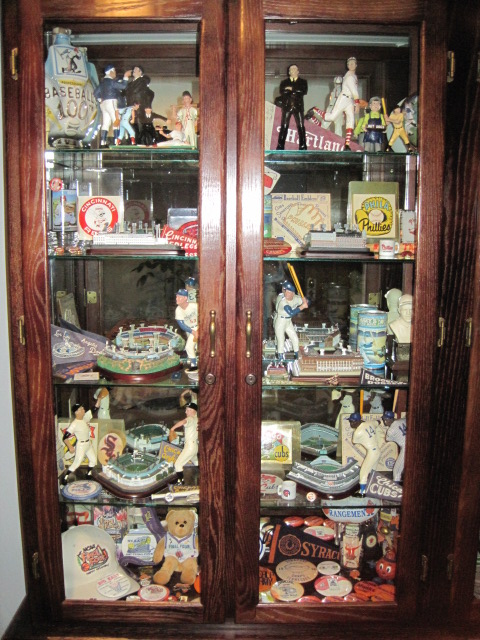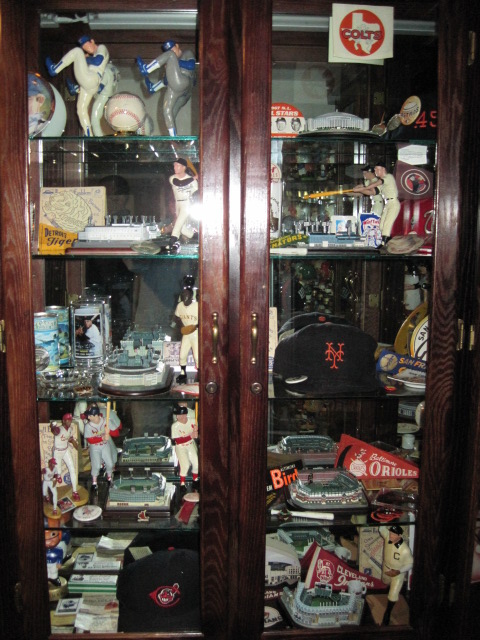 Beautifully displayed, a great cross section of Vintage Bobbing Heads combined with some other great looking memorabilia. Thanks and enjoy it!
The Pichler Collection
Collector Don Pichler from Canada sent along pix of his good looking collection. As you can see he's got a great mix of Football, baseball, hockey and CFL dolls. Also has lots of Saskatchewan Roughrider memorabilia. A great looking room!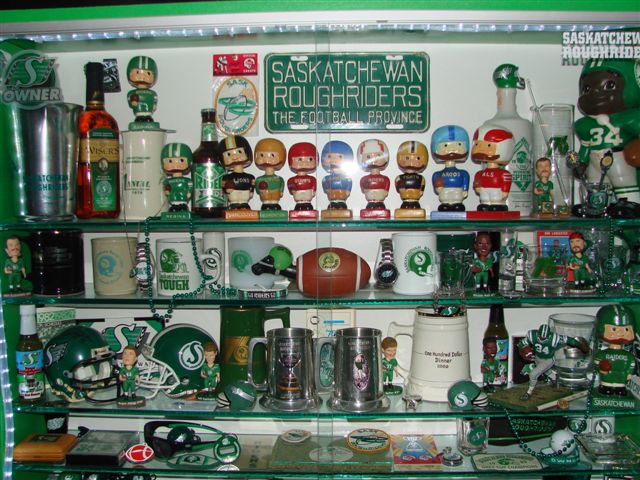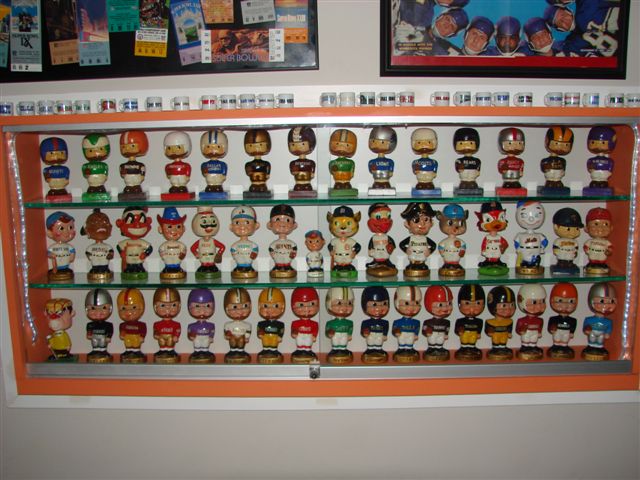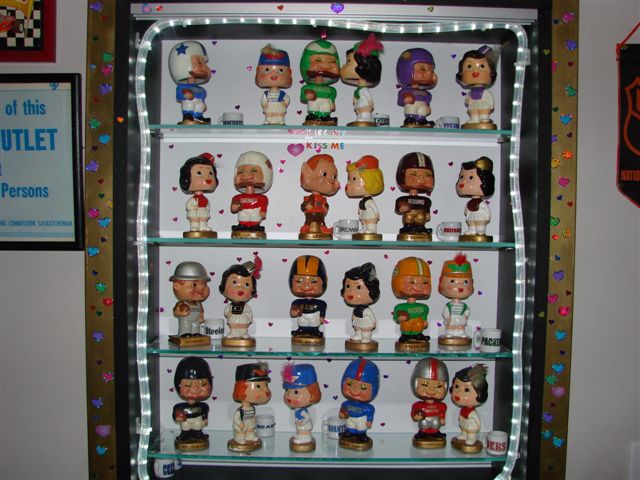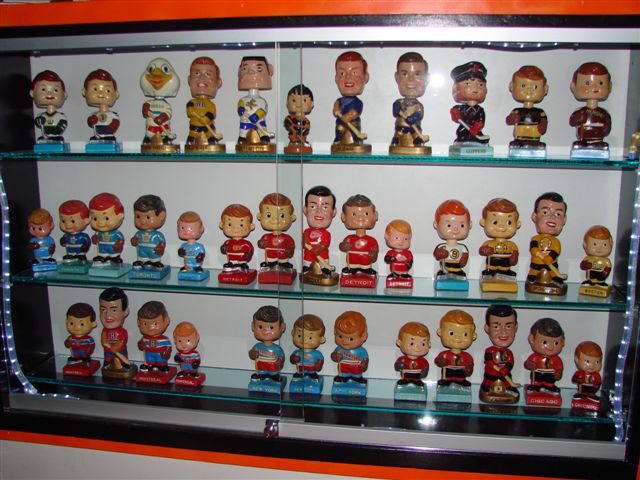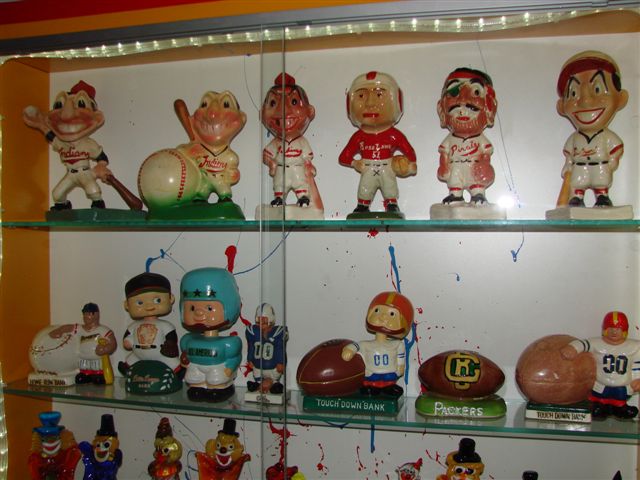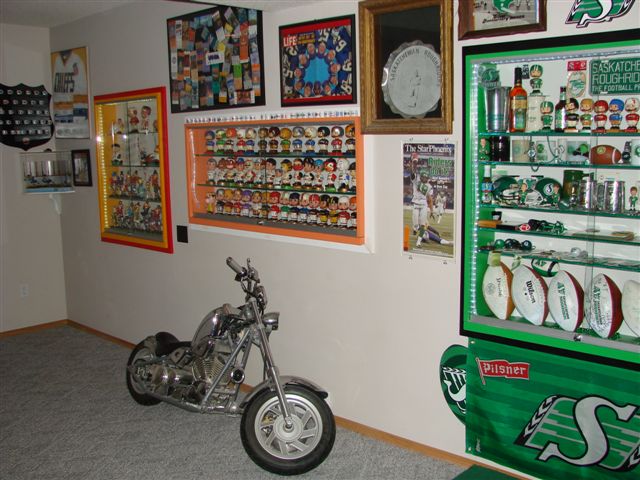 Thanks Don!